Download Cards (inside CD BOX) to BUILD YOUR FANBASE
Promote your music with INSIGHT VISION Download Cards
Download cards may be the best way to make your digital music instantly available to new fans. Carry them with you, hand them to people you meet, or sell them at gigs. People will be able to download your MP3s or high res FLAC files.
After 15 years in the business we saw and rcognized one of the biggest problem of our independent record labels, bands, distributors - Advertising
We explore a lot of ways this obstacles to be solved, and the most effective  is: to BUILD YOUR FANBASE through Download Cards inside of CD BOX.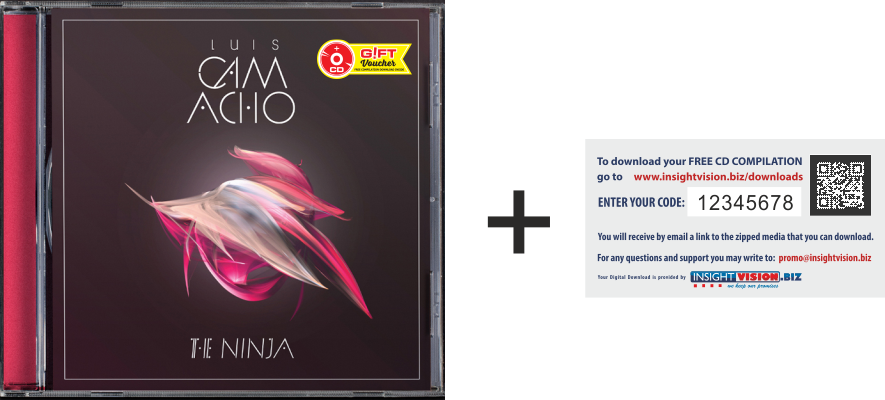 Why this is the most effective way ? - Because is very cheap to build your target list.
Why is succesfull ? - because you are developing DIRECT CONTACT WITH THE CLIENTS, WHO BUYING YOUR DISCS FROM THE SHOPS - your target client. Once they bought your CD discs, see the the yellow sticker and use the suppluied downloads card, you will have their e-mails. 
Following this way you can update them with the new titles on the same distribution chain ( shop) because your client likes to buy CDs from there. 
What do you need to do this strategy ?
1. Gift Stickers on the Box


2. Download Cards inside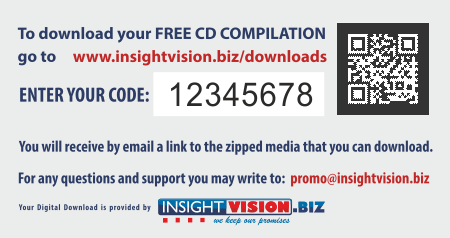 Like any business your ability to bring in a crowd at your live shows, or sell your albums means you need an ever-growing list of potential buyers — also known as, your fans
To build a fan base, typically you need to get your music in front of people who are already predisposed to like the kind of music you produce.
That's why it can be helpful to understand what other, more well-known, bands and artists have a similar sound to your band.  That's also why it's so crucial to be able to describe your music well in writing. 
 
Where to find your Fan Base
 
Where do the fans of well-known bands similar to yours congregate on and off-line?
How can you be where those fans are and introduce your music to them?
How can you give them an easy way to experience your music with little initial commitment on their part?  I suggest a method that doesn't require a lot of "initial commitment" because someone who just discovers your music may not be ready to commit to venturing out to a live show right away.
The truth is growing a fan base takes a good deal of effort — consistent effort over time is what ultimately builds the right results, which are fans that love what you do, can't wait to hear more from you, and are willing to introduce your music to their friends.
For musicians the easiest way to maintain communication with their fan base is an email list.
I encourage you to get creative about the ways you can attract folks interested in your music to sign up on your email list so you can remain in constant communication with them to build a relationship with them.
 
Quick Start Guide to Building Your Fan Base Email List
 
Here's a pretty basic way to get started building your fan base email list:
 
Print business cards with your band's website and an offer for a free song download.  When someone gets your card and goes to download your free song require they sign up on your email list to redeem the song.
Ask venue owners at bars, restaurants, or coffee shops where you perform if you can leave a stack of those cards on the bar or near the register — a place where patrons and/or customers will see it and grab one.  If you've ever been to a Starbucks they do something similar with their iTunes song or app download of the week.
Email and/or message people back when they download your free song to thank them, and let them know when and where your next live performance will be, and ask them to bring a friend…maybe sweeten the offer with a free ticket to your next show or put them on your guest list so they don't have to pay the cover charge to see you their first time out to one of your live shows.
 
The idea is to get folks to be curious enough to put in their email address to download the song and then take advantage of the opportunity to immediately continue to build the relationship with further engagement by reaching out to them while they're still curious and interested in your free offer.
 
Continue to connect with the fans on your growing email list regularly so you remain top of mind, and be sure to always communicate to your fans by first asking yourself, what's in it for my fans?  Why should they read my next email newsletter?  Why should they want to come out to the next show?  How does it benefit your fan base?
 
Build a Community
 
Make your fans part of your band, part of the community you're building around your band and your music, but to do this you need to give them reasons to want to join your community and stick around beyond just your music.  You're creating a club and an experience that people want to be a part of and share with their friends.
Think about the bands you know that engage well with their fans, what do you like about how they do it? What ideas can you barrow and make your own to attract more fans to join your email list?
If you can initially attract new fans and keep their interest by engaging with them and offering reasons to stay connected, your fan base will buy your albums and merch., and come out to shows.